We recently added a beautiful new line of wood kitchen accessories from Century Components.  Century has been constructing kitchen accessories like lazy susans, spice racks, waste systems, and drawer organizers, since 2007. Century Components is located in the midst of the farmland of Holmes County, Ohio, an area renowned as the world leader in fine kitchens, furniture, and millwork.
Here is a brief overview of the lines we are stocking:
LAZY SUSANS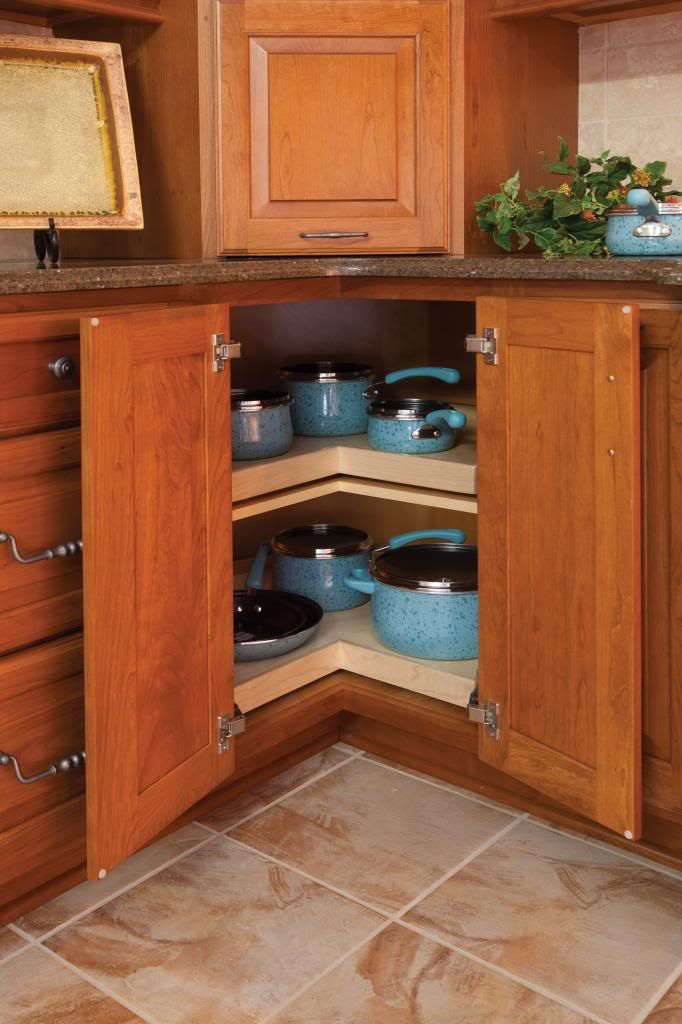 All Century Lazy Susans are constructed of solid wood, with maple, steam-bent trim. All rims are continuous with no finger joints or plywood strips. Each rim is hand-mounted to the 5/8″ birch plywood deck. Every shelf is hand-sanded before being finished to a 60° sheen with a natural conversion varnish. Lazy susans are available in full round, pie cut, and D Shelf shapes, in sizes from 19″ to 32″ in diameter.
WASTE & RECYCLE BINS
All wood waste systems feature tight, solid dovetail construction with no tear-out gaps. They are available in both solid maple and Baltic Birch, in bottom mount and top mount options, with either 34 qt or 50 qt bins. All waste systems are hand sanded and finished to a 60° sheen with a natural conversion varnish. Bottom mount waste systems feature Blum 150# soft-close undermount slides with floor mount installation brackets. Four adjustable door-mounting brackets allow for horizontal adjustment as well as door tilt control. Waste systems work with both inset and full overlay applications.
PULL-OUT SYSTEMS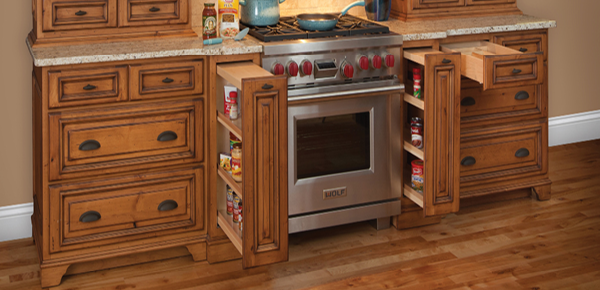 Century Pull-Out Systems are available in both solid maple and Baltic Birch plywood and are designed to be put in their own cabinet, bringing plenty of storage to your kitchen. All pull-out systems are compatible with soft-close slides, allowing you to match the rest of the hardware in your kitchen. Like other Century Component products, these are finished to a 60° sheen with a natural conversion varnish. Most styles feature an open top design for easy access, with an adjustable middle shelf.
DRAWER ORGANIZERS
Century offers a variety of drawer organizer options that are compatible with any kitchen design. Options include double tier silverware drawers, knife blocks, silverware tray inserts, and utensil tray inserts. All products are made from solid maple with tight and strong dovetail construction. Double-tier silverware drawers are soft-close slide compatible. Tray inserts feature wide compartments for easy access and are available in a variety of sizes and configurations.
X-SERIES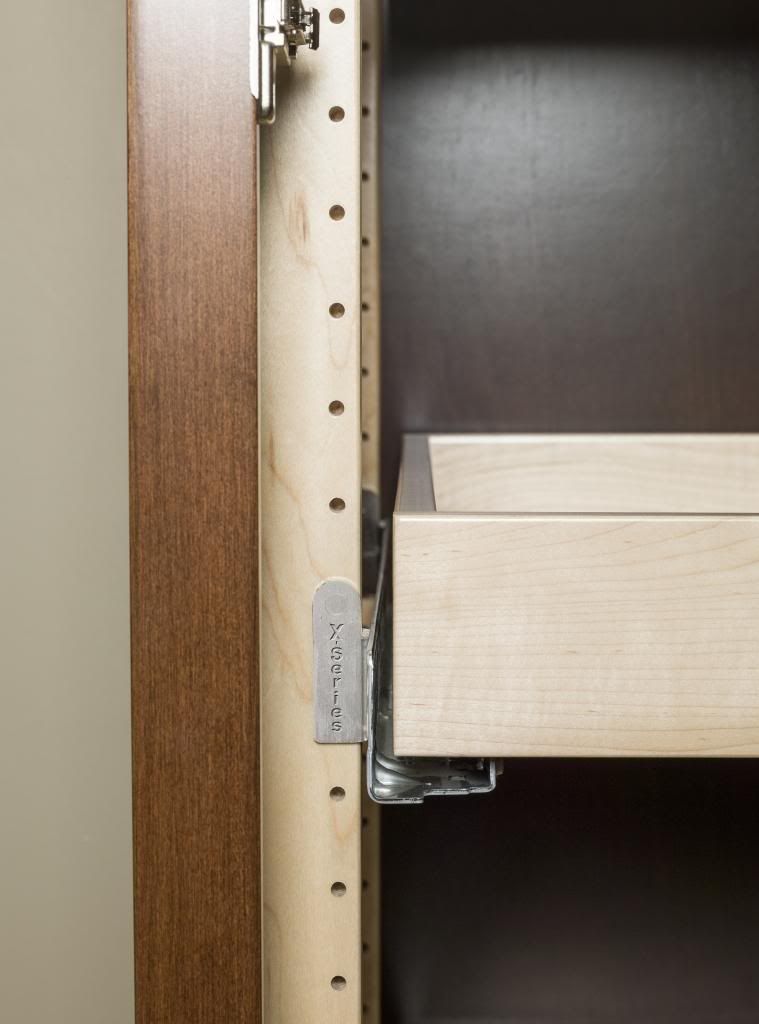 Century's newest product is the X-Series Adjustable Bracket System. They are simple to install- prefinished maple pilasters are trimmable, allowing you to custom fit your cabinets while still clearing the hinges. The 1/8″ metal brackets screw to the sides and can be adjusted with a simple sliding/swinging motion to lock into position. Anyone can custom-locate their shelves to meet their needs once the kitchen is installed. X-Brackets are available in kits for standard and full height base cabinets and pantry cabinets. The brackets are also available for purchase on their own if you would like to make your own pilasters.
All of our Outside Sales Reps have sample pieces available if you are interested in a demonstration. Contact them today!