The 2014 IWF show took place in Atlanta, August 20-23. A group from Atlantic Plywood headed down to see the newest products from our may exhibiting vendors. Here are some of the highlights-
Blum introduced 2 new products this year- LEGRABOX and AVENTOS HK-XS.
LEGRABOX is Blum's sleek, new full extension box system. LEGRABOX offers an impressively slim drawer profile thickness of only one half inch (12.8 mm) that is straight on the inside and the outside to maximize the usable interior space of the drawer. LEGRABOX will be available in two new finishes- Orion grey and stainless steel.  LEGRABOX also features a new innovative, runner system utilizing synchronized drawer profiles for fluid running action and performance even under heavy loads. This enhanced runner system combine's low opening forces with the proven soft-close BLUMOTION. LEGRABOX will be available in M, C, and F drawer heights.
To coordinate with LEGRABOX, Blum will also launch AMBIA-LINE, a new interior drawer organization system.
CLICK HERE to learn more about LEGRABOX and AMBIA-LINE. Products will be available for purchase in early 2015.
Blum also introduced the next addition to their AVENTOS line of lift systems- HK-XS. This small, cost-effective lift system can be used in shallow-depth cabinets above refrigerators and in pantries. The symmetrical lift mechanism can be used on one or two sides. When used on both sides, even larger, heavier fronts are possible. AVENTOS HK-XS always closes silently and effortlessly in combination with CLIP top BLUMOTION hinges and is available with TIP-ON.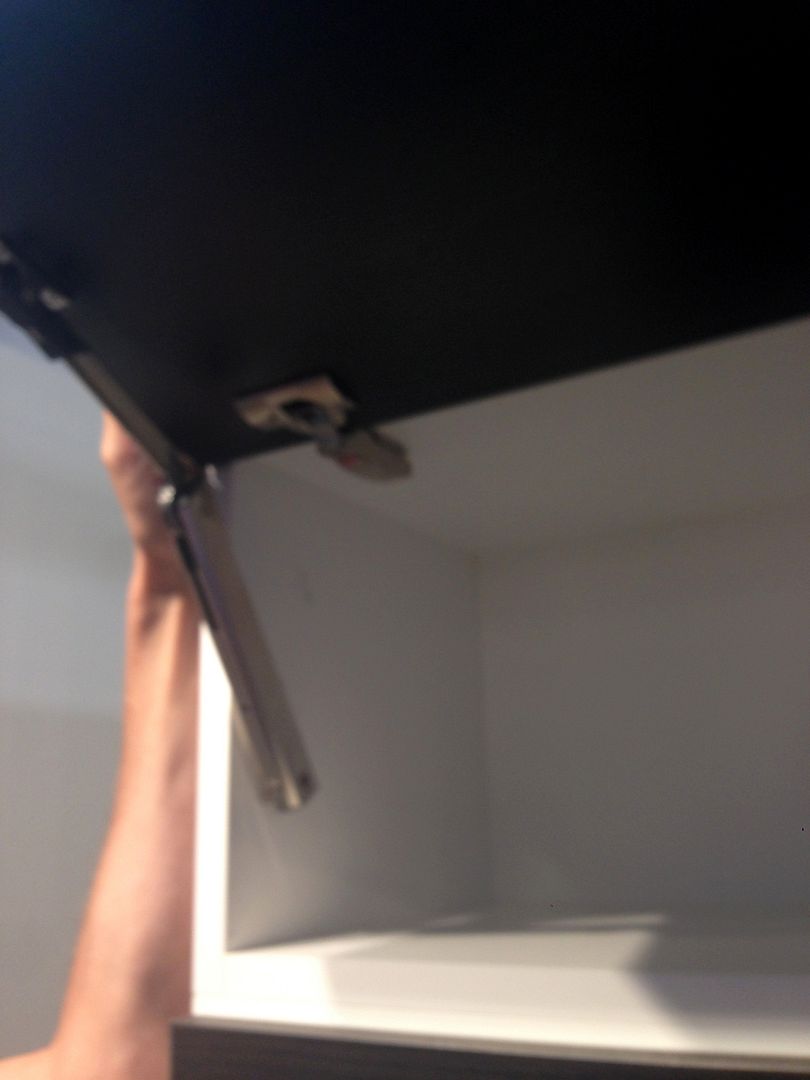 Watch the video below to learn more about LEGRABOX and HK-XS
Element Designs is always a "must-see" at any trade show. They never fail to disappointed with their new product offerings and beautiful displays. Among this year's highlights-
Element Designs' backpainted glass magnetic markerboards combine their fully custom back painting capabilities with functional magnetic markerboard properties in one easy to install package. The versatile product can be custom manufactured to size in any color for both residential and commercial applications. The markerboards come with easy mount hardware for a sleek design.
Element Designs' custom etched backpainted glass is the newest product in their glass offering. Available in standard, non-standard and custom colors, the new glass etching options make this product ideal for commercial applications where custom branding and graphics are necessary. The glass is available in thicknesses ranging from 4mm to 12mm for use in cabinet doors, wall cladding, signage, furniture tops and other surfaces. Manufactured in Charlotte, NC, etched backpainted glass is available with quick lead times and for small and large volume orders.
Element also showed new backpainted glass colors and custom glass doors with specialty Blum hinges-
Grupo Alvic/Luxe displayed many of their new colors including the Metaldeco, Pearl Effect, and Super Matt products.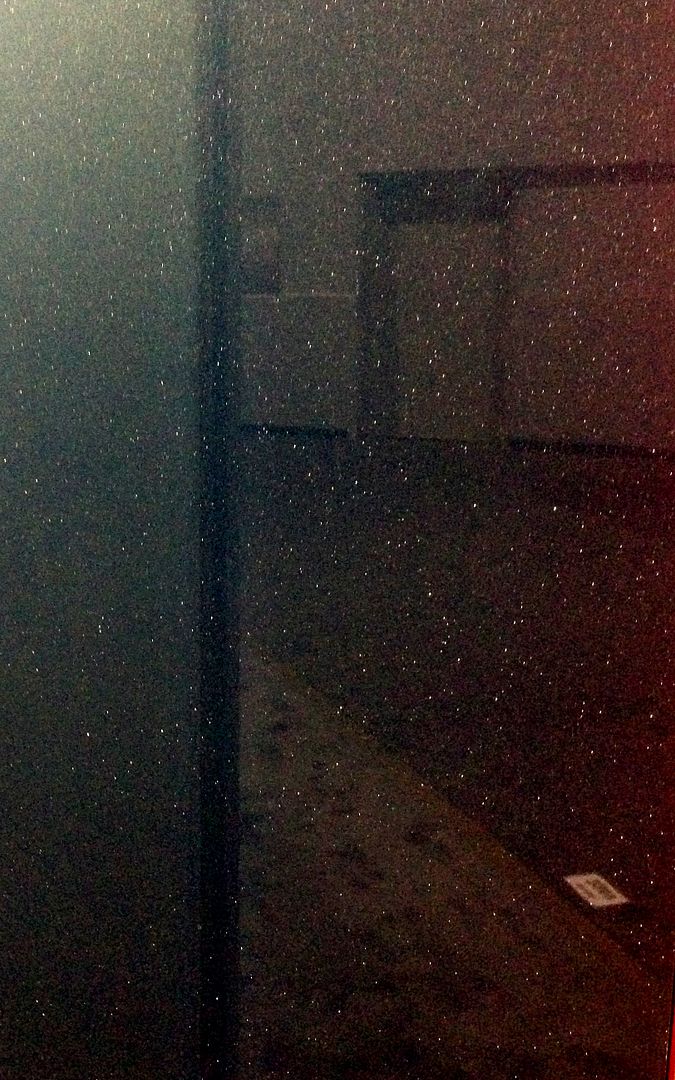 One of the highlights was seeing large samples of their new Synchron line of embossed panels. Synchron features a selection of modern structures applied to unique designs that give an extraordinary naturalness and high decorative level to the panels. For greater versatility, Synchron panels are available in various thicknesses, which allows for a range of furniture, interior, and decorative applications.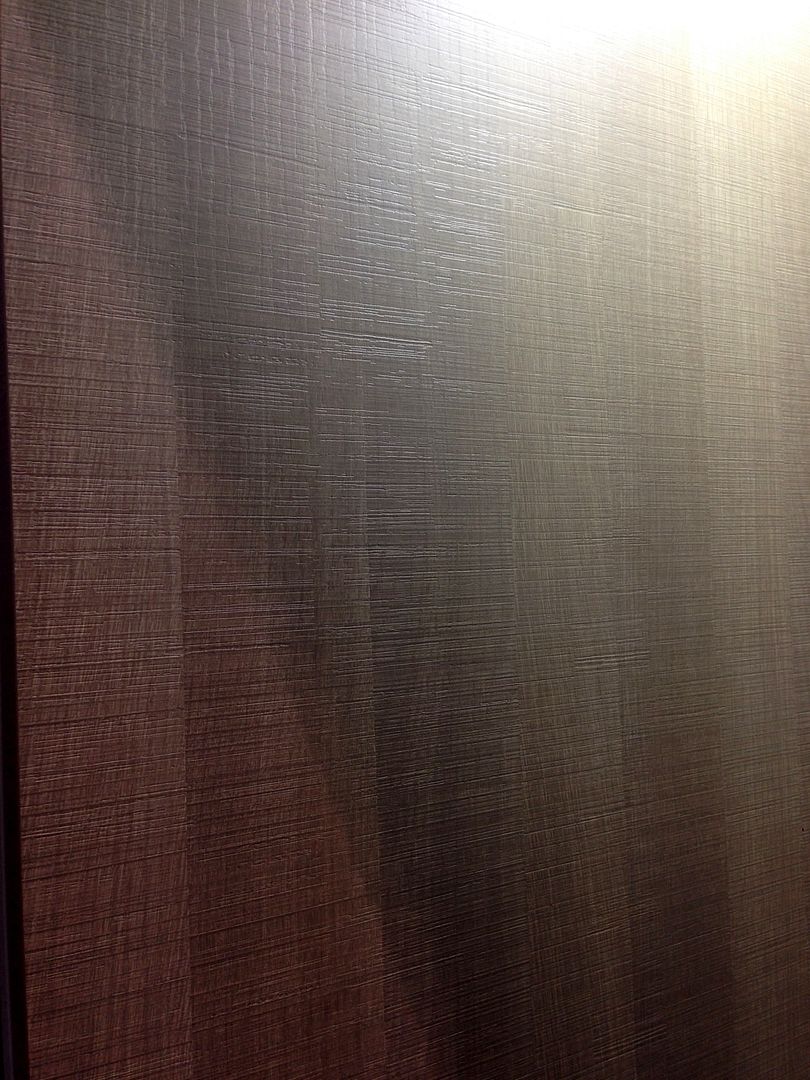 Rehau debuted their new Rauvisio™ high gloss product line. RAUVISIO crystal glass-design surfaces provide the elegance of real glass in a lightweight, scratch- and impact-resistant polymer that can be fabricated with the laser or hot air-compatible Visions™ Duo-Design edgeband to achieve a convincing glass-top design.  The laminate, balancing sheet and edgeband are perfectly matched to each other, producing a high-quality finished board.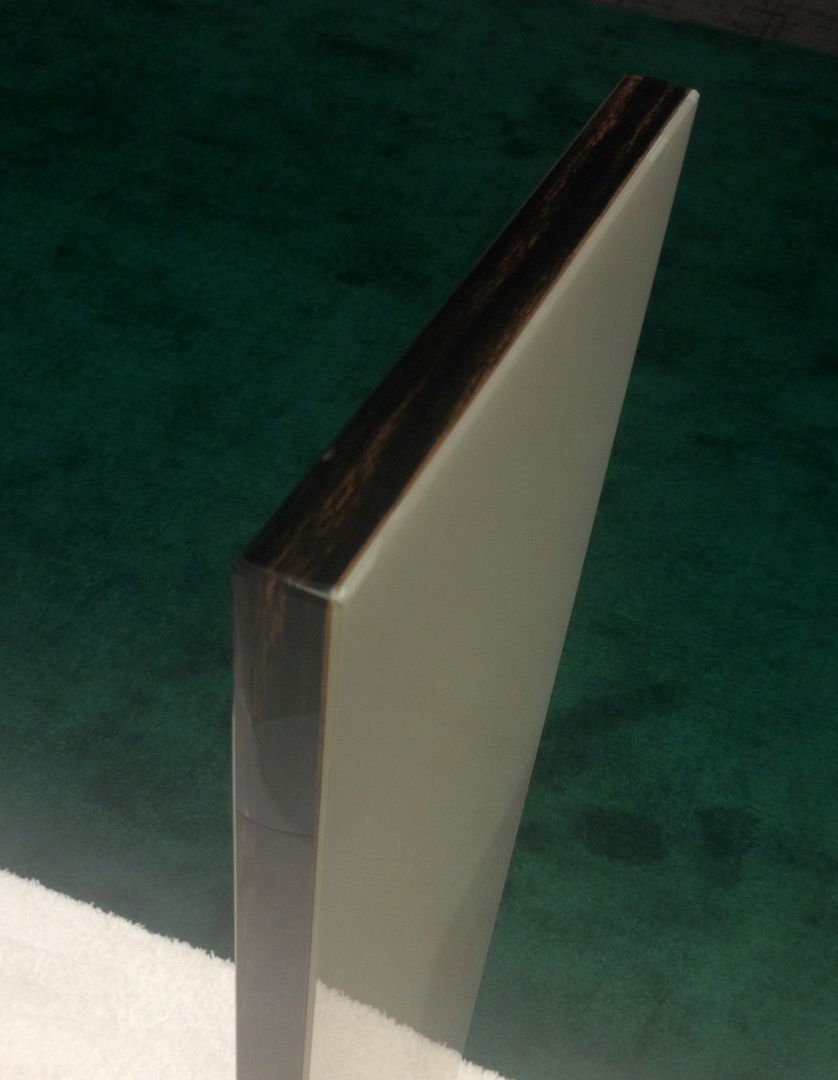 Rehau also showed off some beautiful glass Tambour doors. The ease of installation of the system and its excellent running properties speak for themselves. With 50mm-wide slats made from safety glass inserts, RAUVOLET vetro-line creates a harmonious and two-dimensional front. The safety glass withstands high loads, does not scratch and is given its appeal by its impressive, translucent appearance and its excellent surface flatness.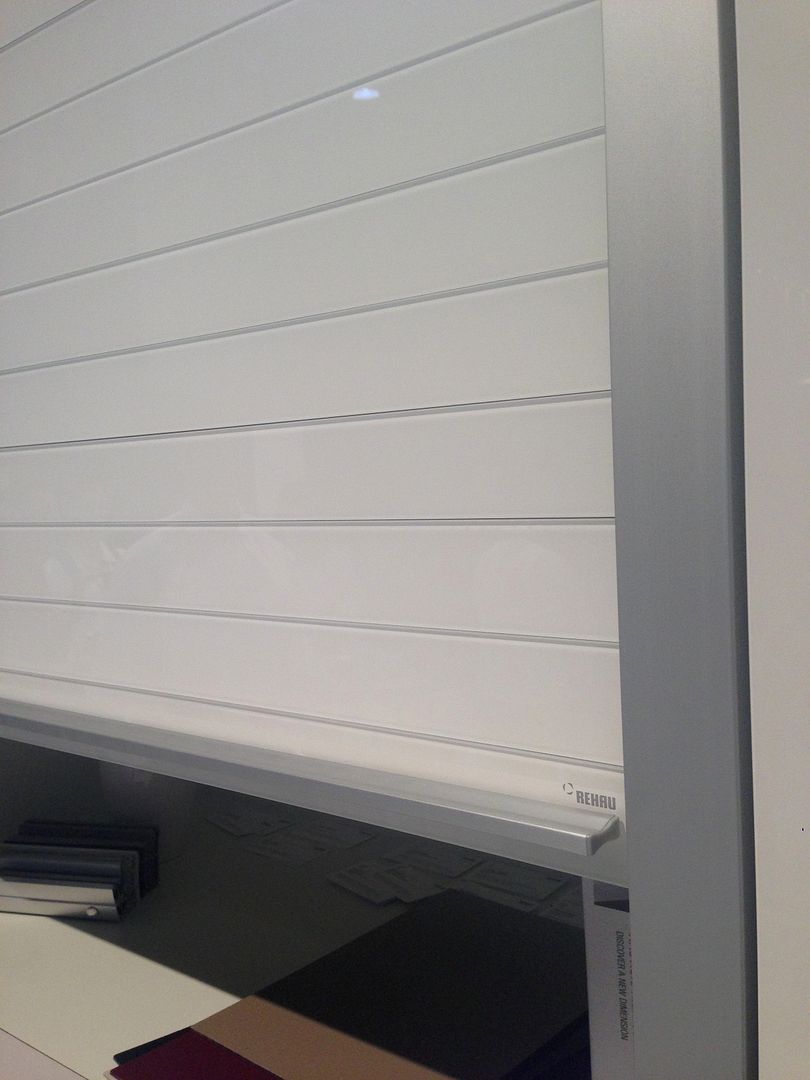 King Plastic debuted their new DuraStyle door program, 2 new Color Core options, and a new texture for their Starboard.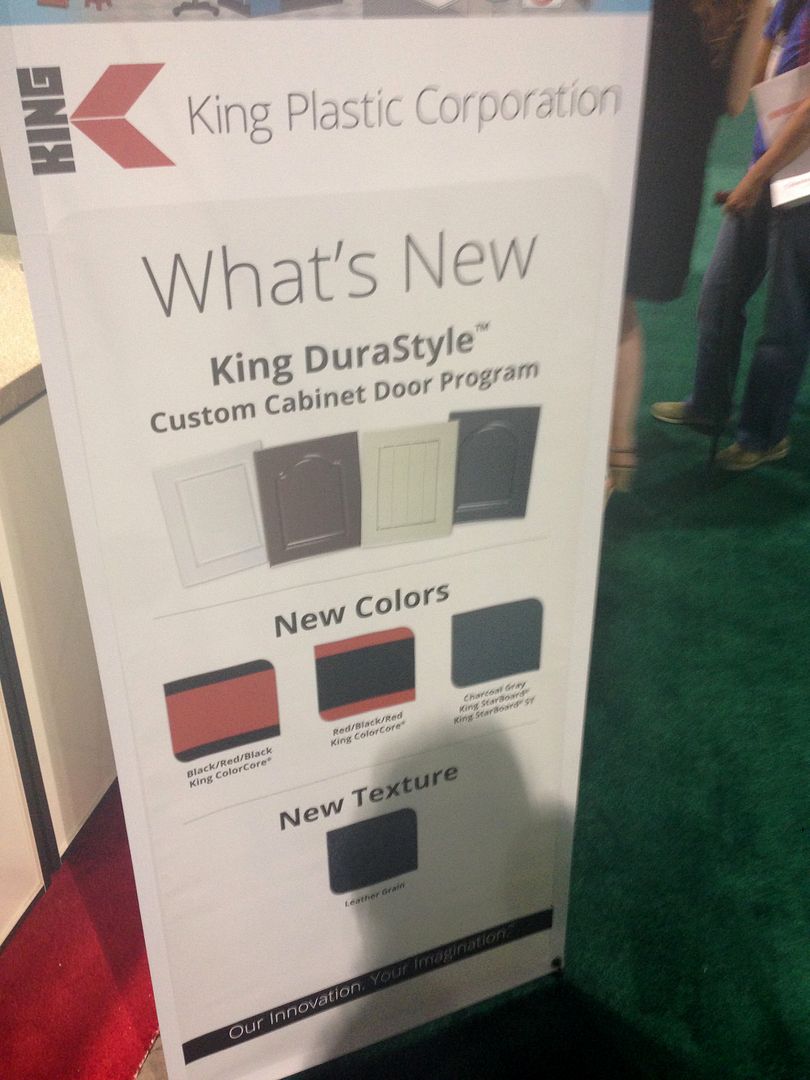 The King DuraStyle™ Cabinet Door program combines King StarBoard ST, the original environmentally stabilized polymer sheet, with designer styles and state-of-the-art CNC fabrication. The cabinet doors are high humidity and moisture resistant and will never need painting or refinishing. DuraStyle allows you to order doors to your exact specifications, saving you time and money.
DuraStyle is available in 9 door styles, 9 colors, and 5 profiles. Custom engraving is also available.
Tafisa previewed their new patterns, launching this fall. Linear/rustic patterns and textures were among the highlights. As with all Tafisa products, HPL and complementary products will be available.
This year's show was the first time Arauco and Flakeboard have exhibited as one-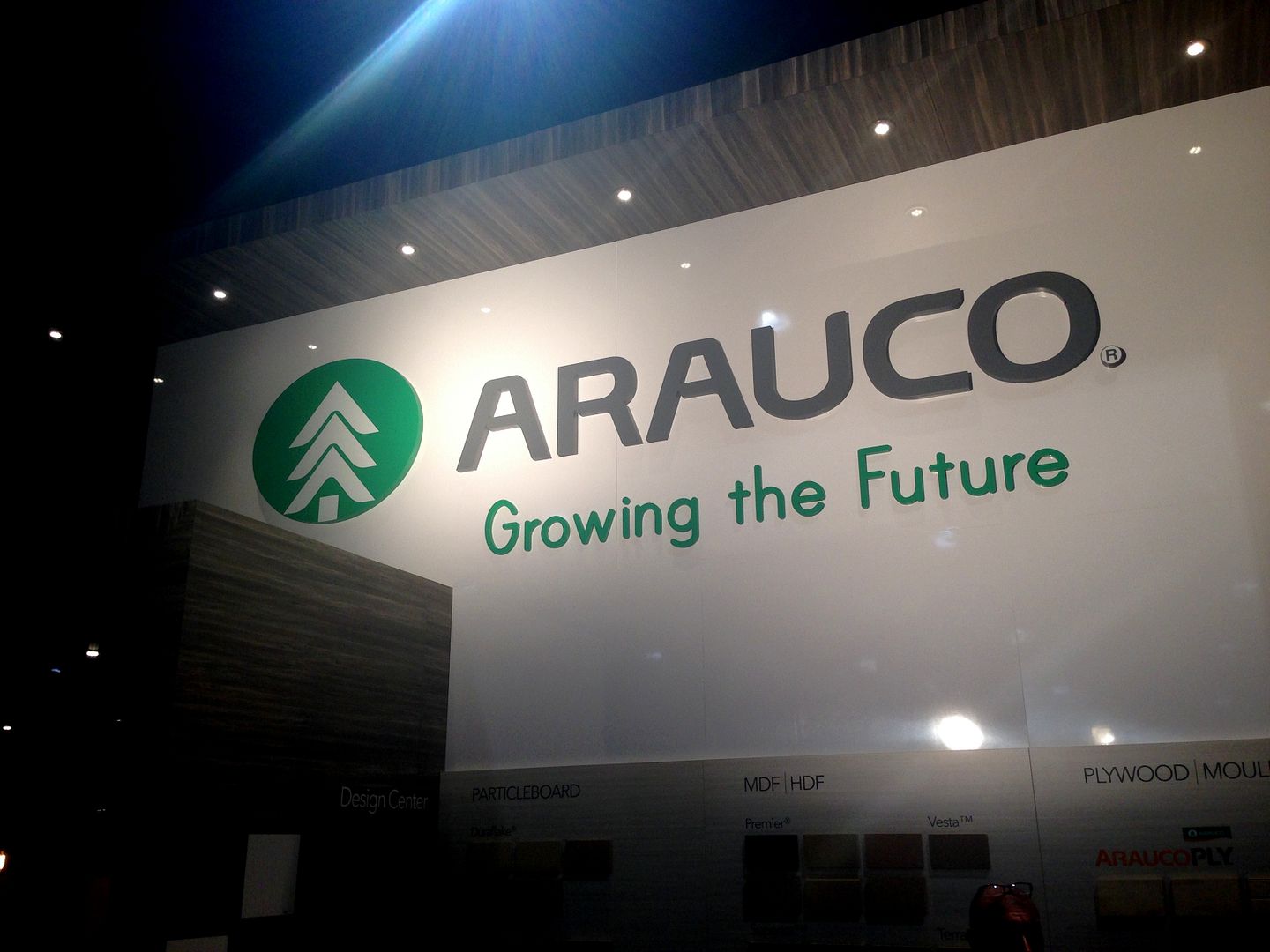 The Accentz series is available in Flakeboard's 8 textured finishes and composite panel substrates and provides a unique opportunity for either color distinction or enhancement with Flakeboard's many grey and brown woodgrains.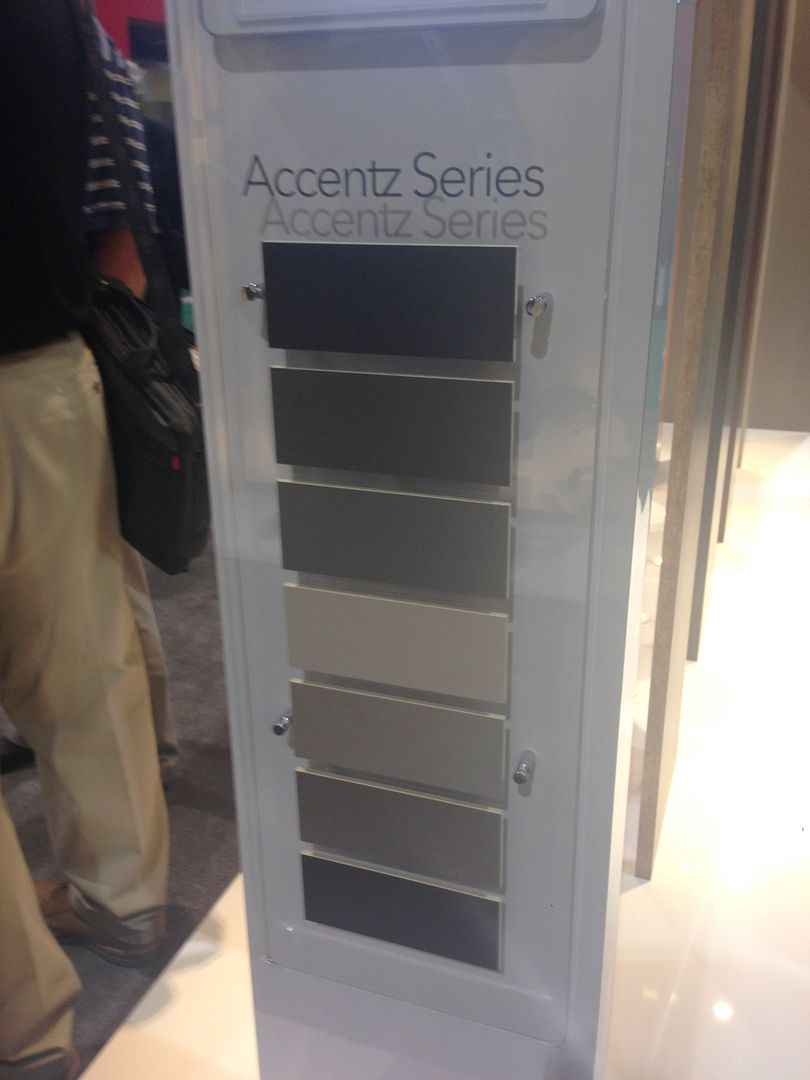 Flakeboard also displayed their new Worn Oak and Groovz patterns- all ideal for furniture, casework, decorative panels and more.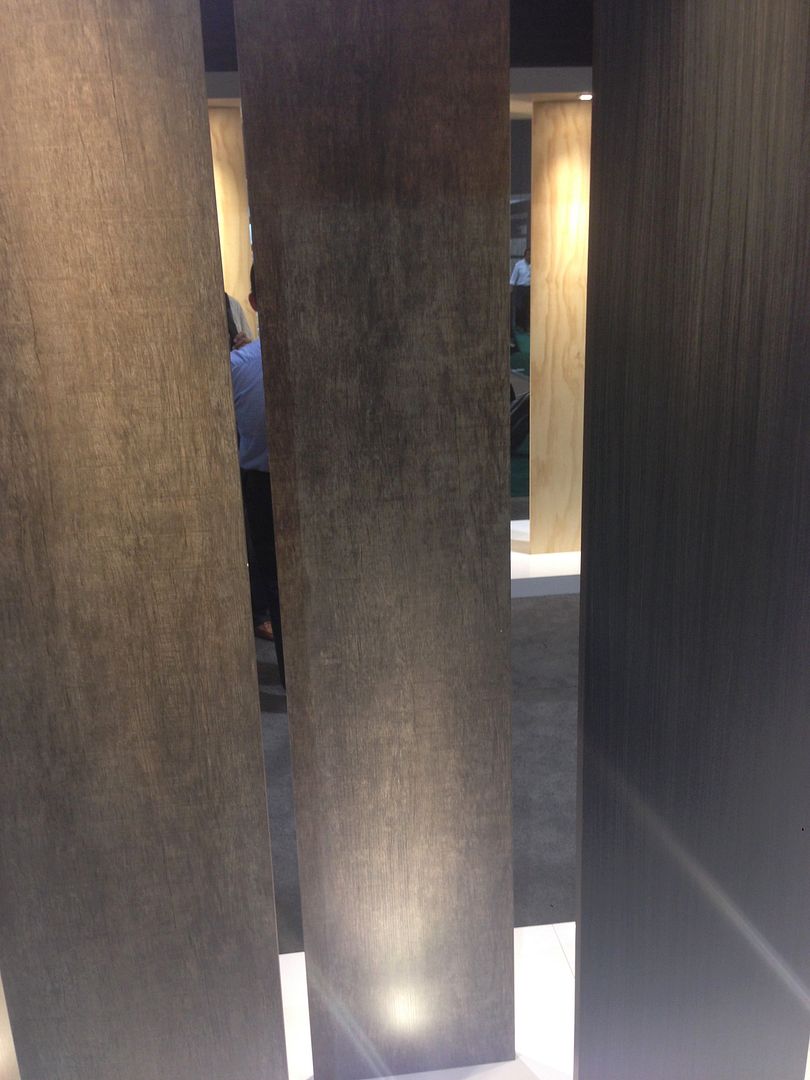 introduced its newest addition to the Aventos lift family – Aventos HK-XS, a smaller, cost-effective lift system that can be used in shallow-depth wall cabinets above a refrigerator and in pantries. Aventos HK-XS will be available in spring 2015 as a complete program for both face-frame and panel cabinetry, and it features easy installation with CLIP technology. – See more at: http://www.kbbonline.com/kbb/news-and-features/Trends-and-Takeaways-6025.shtml#sthash.wVt1Uwcz.dpuf
introduced its newest addition to the Aventos lift family – Aventos HK-XS, a smaller, cost-effective lift system that can be used in shallow-depth wall cabinets above a refrigerator and in pantries. Aventos HK-XS will be available in spring 2015 as a complete program for both face-frame and panel cabinetry, and it features easy installation with CLIP technology. – See more at: http://www.kbbonline.com/kbb/news-and-features/Trends-and-Takeaways-6025.shtml#sthash.wVt1Uwcz.dpuf